I heard a story once about a man who went up to Kenneth Copeland and said, "Man, your ministry just took off overnight, didn't it?"
Copeland replied, "If it did, it was the longest night I ever spent in my life!"
From the man's perspective, Copeland's success did seem to spring up quickly. But a seed never grows all at once. Instead, it grows constantly—24-hours a day—a little all the time, until it accomplishes what it was created to do—good or bad.
Paul said in Galatians 6:7-9, "Do not be deceived, God is not mocked; for whatever a man sows, that he will also reap. For he who sows to his flesh will of the flesh reap corruption, but he who sows to the Spirit will of the Spirit reap everlasting life. And let us not grow weary [or get discouraged] while doing good, for in due season [at the appropriate time] we shall reap if we do not lose heart."
The Message Translation says, "Don't be misled: No one makes a fool of God. What a person plants, he will harvest. The person who plants selfishness, ignoring the needs of others—ignoring God!—harvests a crop of weeds. All he'll have to show for his life is weeds! But the one who plants in response to God, letting God's Spirit do the growth work in him, harvests a crop of real life, eternal life. So let's not allow ourselves to get fatigued doing good. At the right time we will harvest a good crop if we don't give up, or quit."
There is a truth few people understand: God and Satan have a shared goal… they BOTH want to draw us into the UNIVERSAL LAW OF SOWING AND REAPING.
What do I mean? Well, like gravity, a universal law describes a state in which a particular phenomenon always occurs if certain conditions are present.
SOWING & REAPING IS SUCH A LAW. We cannot get away from it.
Satan understands that if you sow to the flesh, of the flesh you will reap corruption. And he is very patient (honestly, I believe he understands this more than most Christians).
The Bible has many scriptures to help us see this truth. For example, Hosea 8:7 says, "For they sow the wind, and reap the whirlwind…" Psalm 126:5-6 says, "Those who sow in tears shall reap in joy. He who continually goes forth weeping, bearing seed for sowing, shall doubtless come again with rejoicing." And another one in Hosea says, "Sow for yourselves righteousness; Reap in mercy…" (10:12).
God sows too. He said, "So shall My Word be that goes forth from my mouth [sowing]; it shall not return to Me void, but it shall accomplish what I please, and it shall prosper in the thing for which I sent it [reaping] (Isaiah 55:11).
God and Satan both began sowing for harvest a long time ago. But whereas God is sowing for lives (people), the devil Is after the work of God. He knows he can't change God's WILL, but he can thwart God's WORK.
Luke 8:12-14 says, "Those by the wayside are the ones who hear, then the devil comes and takes away the word out of their hearts, lest they should believe and be saved." BUT THAT'S NOT ALL… for those who hold on and plant the seed in decent soil, he lets them believe for awhile and then "in time of temptation [causes them to] fall away" or he "chokes [them] with cares and riches, and pleasures of life [so they] bring no [kingdom] fruit to maturity."
Satan knows that a casual attitude toward life leads us to a place of disappointment and defeat. But on the contrary, there is always an eternal purpose behind God's ways: It is not to give us what we want, but to produce in us what He wants.
This is why we must determine to always believe God's Word –even when we don't understand it, because it's impossible to receive a harvest from a seed that has never been sown. Everything in your life will remain a seed until you choose to sow it.
This is why going to church isn't enough.
You can't be a hearer and not a doer (having a bag of seed and planting a bag of seed is two different things). Martin Luther: "I have held many things in my hands, and I have lost them all. But whatever I placed in God's hands, that I still possess."
An important "Rule of Harvest" you and I need to remember is this: God will never give you a future that makes Him unnecessary.
But this isn't true of Satan. His goal is to help you reap to the flesh (for example, success) so that God seems optional. Our circumstances of today are photocopies of decisions we made yesterday.
Choices are the only witnesses summoned to appear in the courtroom of consequence.
Should I go to church tonight in this pouring rain, or just stay home and relax?
Although this book is full of curse words, should I read it anyway?
Even though the Holy Spirit is prompting me to turn off the TV, will another 30 minutes really hurt?
Remember seeds are growing 24-7… it's only a matter of time until we reap.
So remember: Every failure in life can be traced back to a compromise. BUT… Every success in life can be traced back to your priorities — what you sowed in life.
---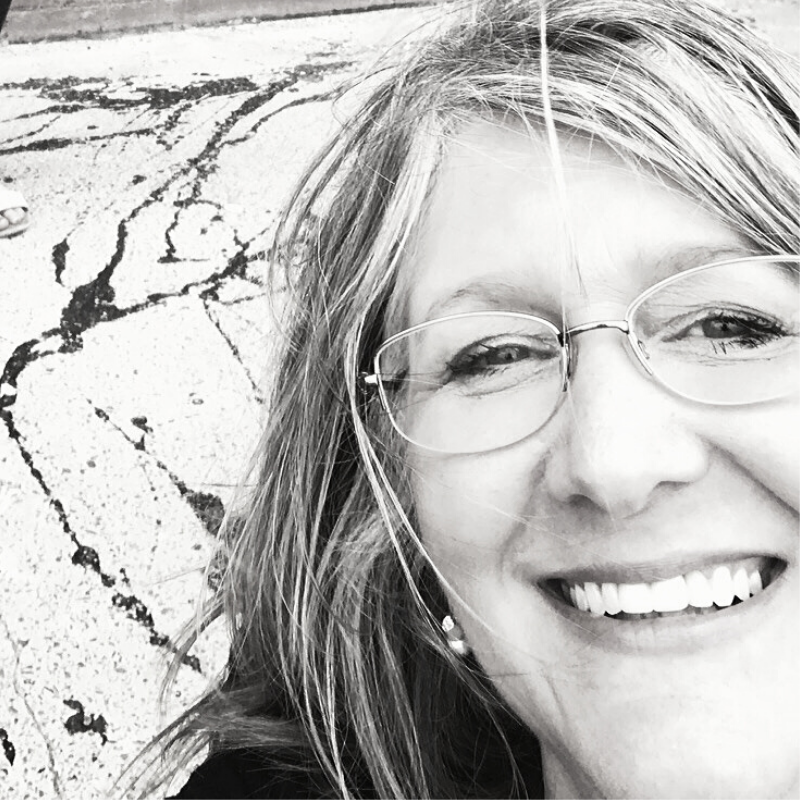 Pastor Daphne loves God's Word and has been a writer for many years. You could say, it's her thing.